ABOUT US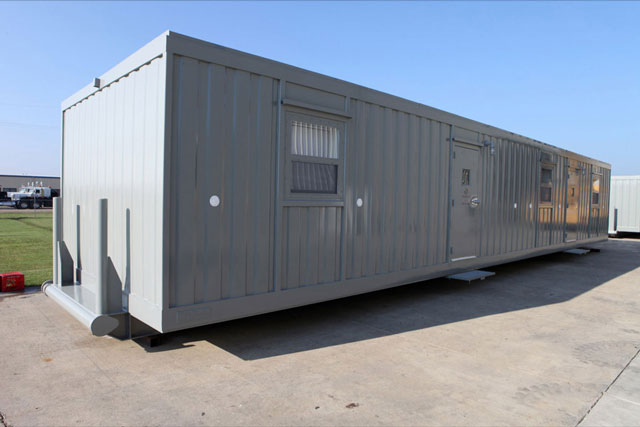 Our Vision
At Advanced Building Services, we believe that working conditions affect productivity. It is our vision to maximize oilfield productivity by providing best-in-class accommodations for our clients.
Our Mission
ABS's mission is to provide oil and service companies with excellence in custom manufacturing and turnkey servicing of oilfield accommodations. We do this by providing in-house engineering, manufacturing and complete maintenance and transportation for all drilling rig accommodation needs, all with the fastest known lead times in the industry.
Best-In-Class Custom Buildings & Outsourcing
With a manufacturing facility and several strategically located service centers across the United States, we provide best-in-class buildings and turnkey servicing solutions for some of the largest oil and service companies in the world.
Our quality-controlled manufacturing process allows for full customization of layout, interior/exterior features, and rating requirements, plus we enable our customers to enhance their corporate identity by branding buildings with custom colors and logos.
ABS's turnkey approach lets oil and service companies outsource the design, construction, transportation, servicing and decommission of all rig housing and portable office needs. By managing these functions for them, we allow our clients to focus on the activities that generate their revenue.
A privately held company, under the same ownership and management as Oilfield Instrumentation, we are nimble enough to quickly adapt to our customers' changing needs, and financially sound enough to continually expand into areas where they need us most.