ABOUT US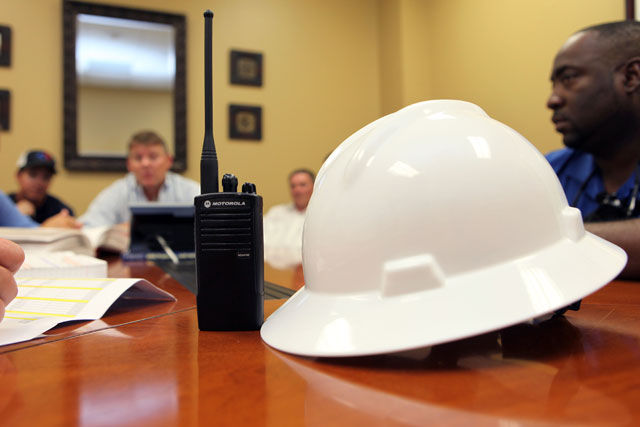 ABS IS COMMITTED TO SAFETY
Health, Safety & Environmental Programs

Advance Building Services complies with Health, Safety and Environmental standards in accordance with applicable State and Federal regulations. In addition, ABS can comply with any specific requirements to suit our customers.
ABS believes the safety of our employees and protection of our environment is a measure of our success. In order to meet these obligations we have undertaken the following programs and commitments.

ABS complies with ISNetworld
Many of our clients require our safety program to comply with ISNetworld, the global resource for connecting corporations with safe, reliable contractors from capital intensive industries. ISNetworld collects self-reported conformance information from ABS and sends it to corporations for approval. This assures that ABS meets all internal and governmental requirements and provides us the opportunity to centralize our conformance information. The combination of ISNetworld and ABS policy fosters a safe work environment and allows us to be an industry leader in conformance verification.
ABS is Drug and Alcohol Free
ABS is a Drug-Free Workplace with a zero tolerance policy. To eliminate drug and alcohol abuse from the workplace the following programs are adhered to:

• Pre-employment testing


• Random testing as deemed appropriate by the Management

• Post Accident testing

• Testing for any reasonable suspicion

Safety Training

Safety training is conducted for all employees prior to beginning employment. Ongoing training is conducted for all employees starting new job functions or prior to commencement of specific site tasks.

 All processes within our company require job service assessments prior to commencing any work.
Job Training

Employees are trained at the beginning of each job and whenever new tasks are added. Site-specific training is conducted prior to embarkation to the location.
Environmental Compliance
Each ABS facility is inspected by local authorities prior to initial commencement of work to insure compliance with government regulations. Any change in the facility is checked against government regulations for continuation of compliance.


Audits

ABS management conduct regular audits for adherence to safe work place practices, accident reporting, training programs and government compliance.
Even during periods of rapid growth within the company, we have sustained favorable e-mod numbers, which we proudly share upon request.